Winnipeg's Premier DJ Service
For over 35 years Topps Music Service has been providing our clients with
professional DJ services, lighting, karaoke and production services.
Serving all of Manitoba, NW Ontario and, Saskatchewan
including Selkirk, Clandeboye, Petersfield, Winnipeg Beach, Gimli,
Garson, Beausejour, Lockport, Stonewall, Stony Mountain, Grosse Isle,
Oakbank, Oak Bluff, Headingley, La Salle, Niverville, Ile des Chenes,
Dugald, Anola, Ste. Anne, Steinbach, Matlock,
and, Winnipeg.


Trusted, Outstanding, Proven, Professional, Superior, in every way
Why choose us for your wedding, social, grad or, event?
We have fully digital sound systems, club style dance floor lights, a huge music library
and, experienced, professional DJ's that know how to make your event come to life.
What sets us apart from our competitors is our "do whatever it takes" attitude.
We'll work hard to ensure your event is a success and to earn your trust.

We never said that we are Winnipeg's #1 DJ service,
Check us out in action

Our Social Media
To book your event today or get a competitive price quote, send us an email
or call us at 204-797-2659 in Winnipeg or 204-785-3832 in Selkirk.
We use only the best equipment from these industry leading suppliers.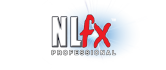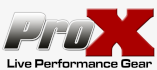 A Proud Member of